Scan QR-Code Open in Mobile
独家代理Hidden Valley经济型双车库独立屋,$389900,周六2-4点开放日
YuLi Song2021-6-10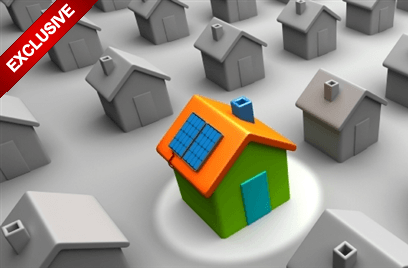 18 hidden Ranch Hill Nw




【

社区】

Hidden Valley



【卧室和卫生间】3个卧室, 1.5卫生间
【房龄】1997
【院子】2874平方英尺

【面积】1293平方英尺
【价格】$389,900
【房型】2 storey

【地下室】未完成装修
【车库】分体双车库
【交房时间】90天,可协议。
位于西北HIdden Valley社区,北接Stoney Trail,东邻Panorama Hills, 南毗Country Hill BLVD, 西连Shagganappi Trail。该社区建有很多小户型独立别墅,社区安静,环境优美,拥有大量绿地公园。位置便利,距离购物中心包括大统华都不远,孩子上学也极为便利,三所学校位于Hidden Valley Dr上面。今天介绍的独家代理的温馨独立屋就位于该社区。
欲了解更多详情,欢迎拨打403-708-8508.

Country Hills Golf club
高尔夫球场,近
很多shopping mall购物中心
小学:Hidden Valley School (k-3)
初中:Valley Creek School (4-9)
高中:Crescent Heights High School
共有1293尺的二层小楼独立屋,小巧玲珑,适合首次购房者或者投资出租需求。
-小巧精致,温馨惬意
-后巷车道,分体双车库
-价格经济
-交通购物便利
Locates at fantastic community of Hidden Valley. Great 3 bedrooms home and 1.5 bathrooms, Nice opportunity for a home starter or a growing family. An awesome main floor plan with a large living room, a central kitchen connected with an enormous dining nook. The living room is good to enjoy your family time, watching TV or salon with friends with plenty of natural light. Kitchen is equipped with quartz countertop and a lot of storage cabinets. dining room just off the kitchen prefect for entertaining, The 3 bedrooms and a full bathroom completes the upper floor. All of the bedrooms has walk in closets. Unfinished basement is bright and open, waiting for your design. Sunny west facing backyard is beautifully landscaped and fenced. Detached double garage. Situated on a super quiet street with Great price! Great house! Easy access to Shaganappi Trail and Stoney Trail. Country Hills Golf club just across Beddington trail, plenty of shopping malls in surrounding areas. This is a must see single house!

综合评价
此处对物业特点和优势(位置,学区,周边配套,投资回报等)进行简明扼要地说明和评价。
物业简介
【物业地址】
【所在社区】
【上市时间】 2015-12-31
【年地产税】 $4300/2014
【物业类型】 独立,2层
【占地面积】 100尺*200尺
【建筑面积】 4000平方英尺
【房间数量】 4卧室,3卫生间
【车库数量】 2
【地 下 室】 装修,分门进出
学区和社区情况
周边学校和排名情况介绍;社区的概要,人口,教育和收入情况等。
周边交通与配套
此处对楼盘所在地理位置,交通便利性,周边设施和环境进行说明和评价。
投资收益
此处分析物业出租,自住的投资收益与维护成本。
物业实景
预约看房和了解详情请立即致电:


YuLi Song

,

4037088508

一键拨号